Plant Post
Annie Tat
Russell Kruger
Sheelagh Carpendale
Alan Dunning
Overview
Certain aspects of time such as 1) typing speed, 2) time between message postings and 3) age of message are not visible in text-based conversations because there are no common representations to know how old a message is. Visualization can reveal the temporal patterns of messages in a conversation. This paper discusses an approach that visualizes the passage of time in a conversation using a plant as a metaphoric representation.
Images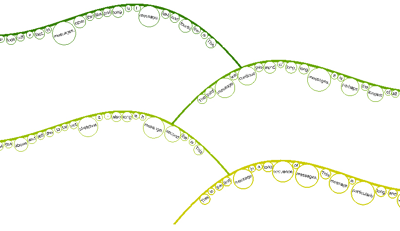 Videos
Download video (4.6 MB)
Download video (4.4 MB)
Links
Publication
Support
This work is part of 3D Web and is partially supported by grants from Heritage Canada, Intel, Canadian Foundation for Innovation, the Natural Sciences and Engineering Research Council of Canada, and the University of Calgary.